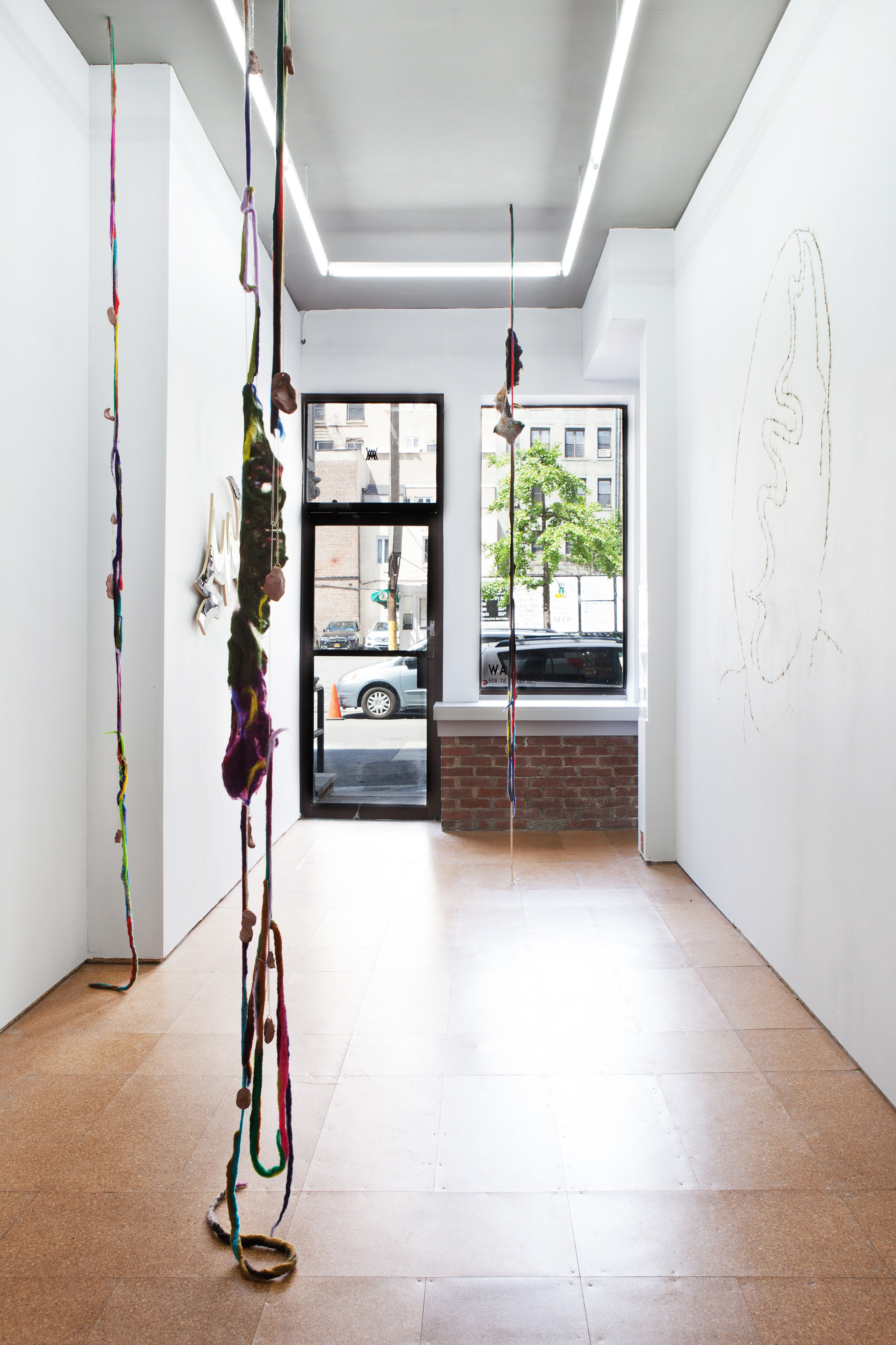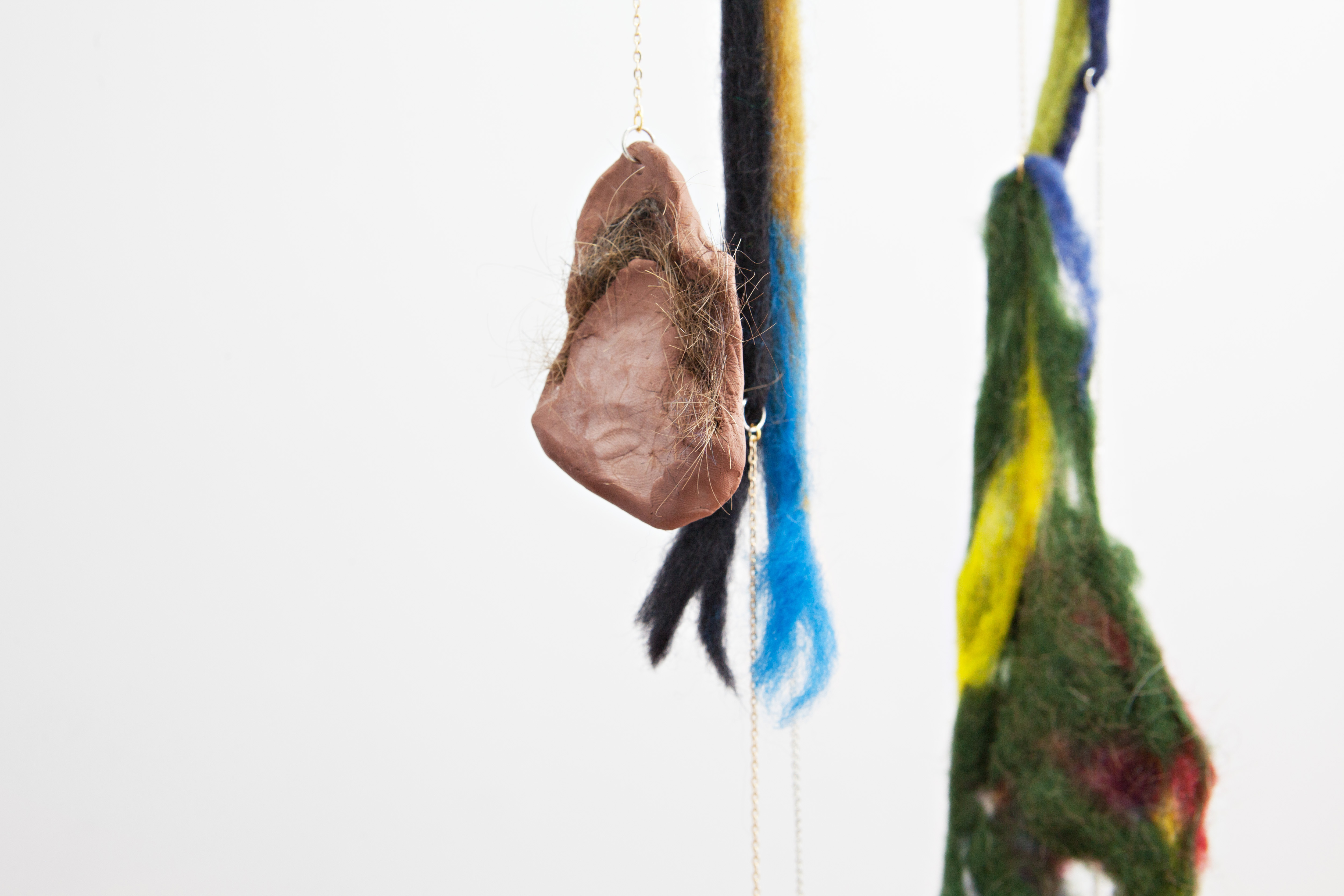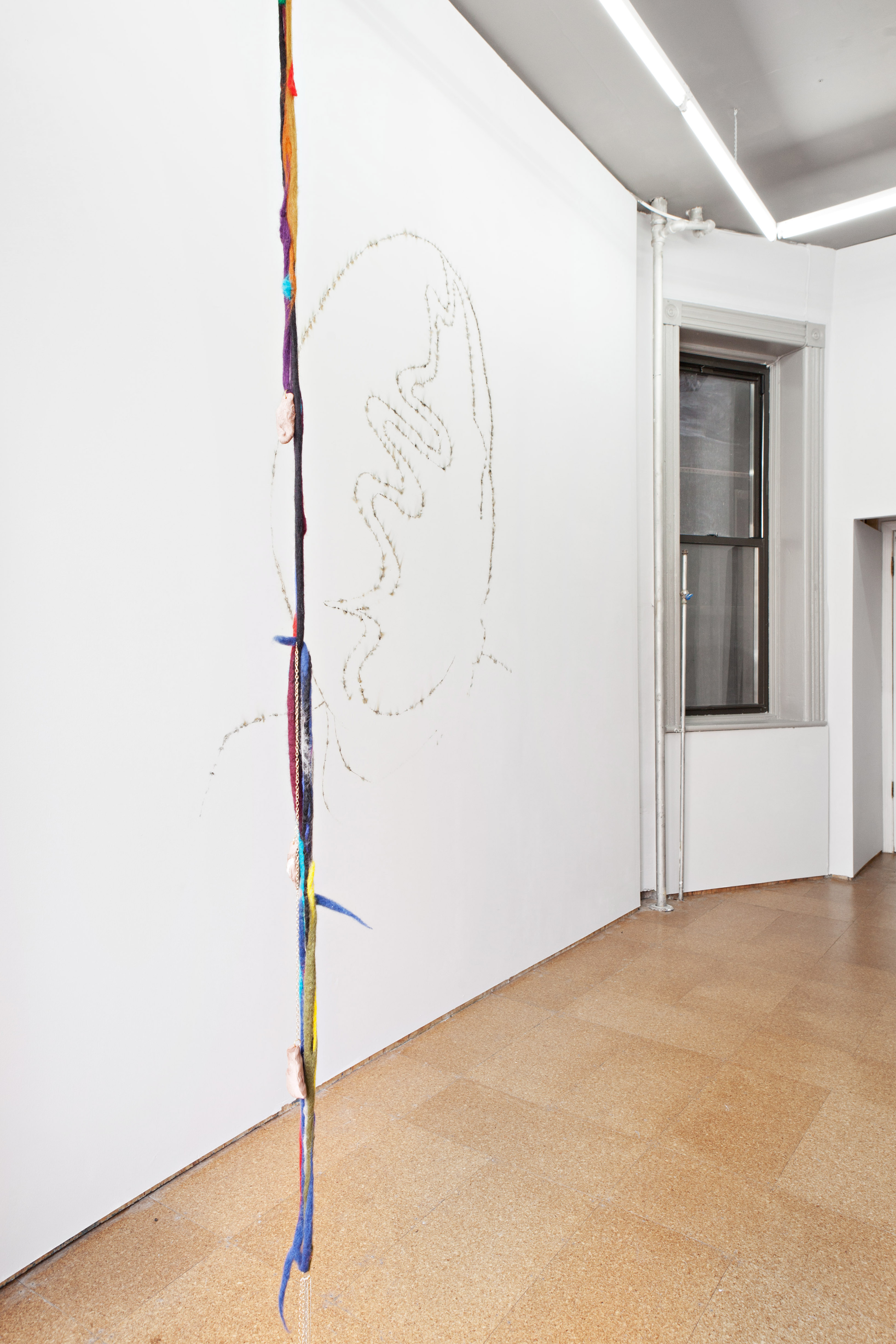 Edge Up
Two-person exhibition with Cudelice Brazelton
MAW Gallery, New York
May 6 - June 4, 2017
MAW Gallery exhibition announcement:
MAW is pleased to present Edge Up, a two person exhibition including Cudelice Brazelton and Lili Huston-Herterich. Through the use of textiles in combination with other media, both artists address the body and its natural brushings within altered spaces: constant changes in the body, fractured walls, peeling of the skin, pulling of the hair, piercings, and limb amputation. Edge Up sways, drapes, shifts and peels back layers.
Brazelton's object based work and site specific drawings borrow the forms and imagery from haircut designs prominent in black and latino barbershop styling. Within this body of work, drawing is compared to the use of line within a haircut. The body is hinted at in the work through the use of tracing, burning, and collaging surfaces and images, as if these symbols of flesh are spliced from the body that they came from.
Huston-Herterich's felt sculptures hang from ceiling to floor, embellished with ceramics either pressed between the artist's palm and surfaces from the neighborhood, or around hair collected after getting a trim next door. Hanging on jewelry chain, the works trace the artist's body in a neighborhood subject to rapid change, of which she undoubtedly plays a role.